Floorplan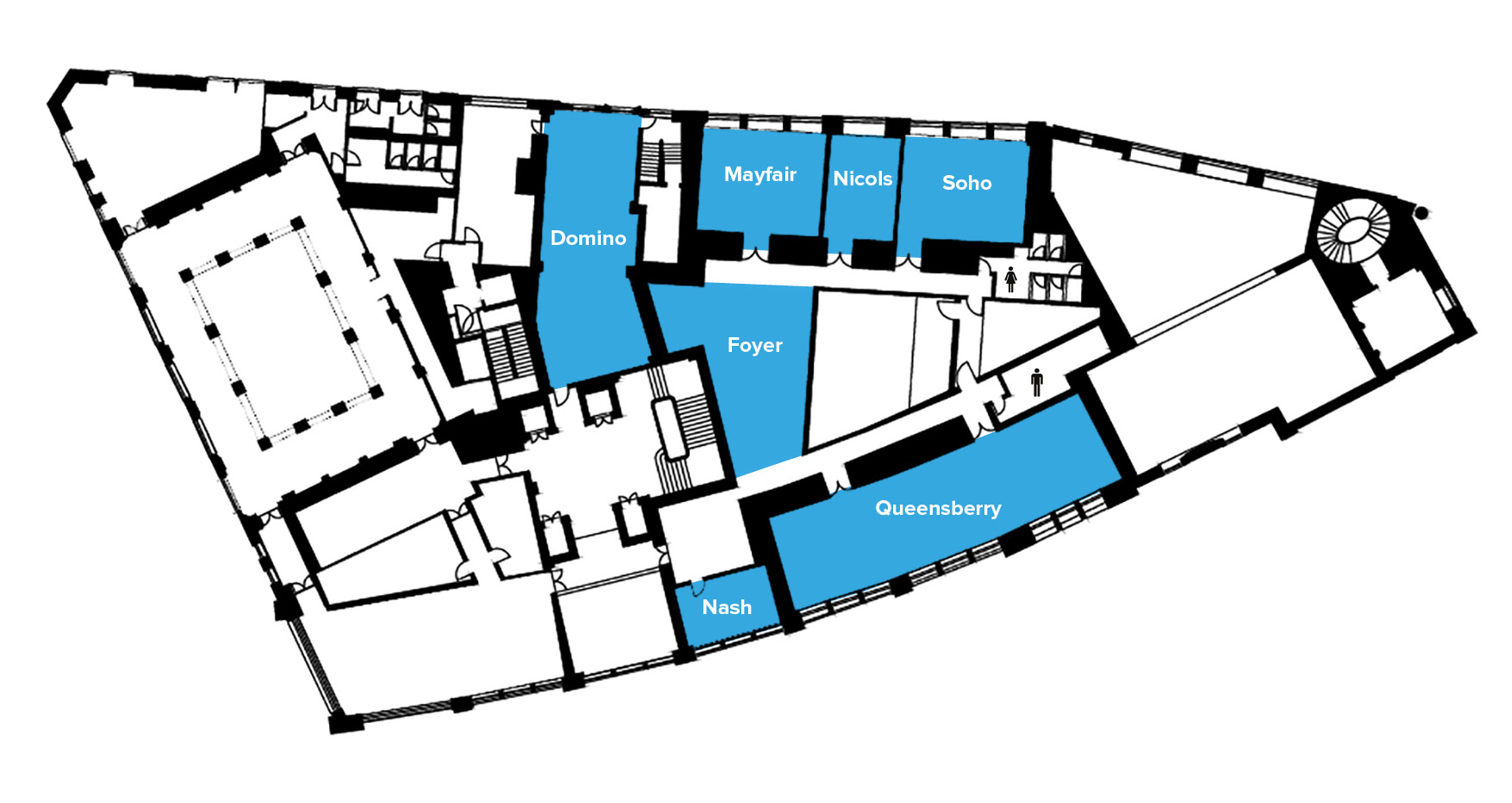 Information
The Next Generation Forum was devised and organised by Infusion Events. We will be available throughout the event and we will be happy to help with any queries you may have. Please come and find us at the registration desk or phone us on one of the following mobile numbers:
Sally Doyle  07881 957350
Sarah Ford  07702 331487
Wi-Fi
Should you wish to catch up with the office during your breaks, we have arranged a complimentary and secure Wi-Fi connection:
SSID: NGF23*
Password: 23FGN2023
Drinks Reception
A reminder that the Drinks Reception will commence at 17.30 in Domino, which is also on this floor of the hotel. Please refer to the floorplan section or we will be happy to direct you. Dress code remains Business Attire.
Transport
We recommend the following reliable car service: